On Chocolate Malts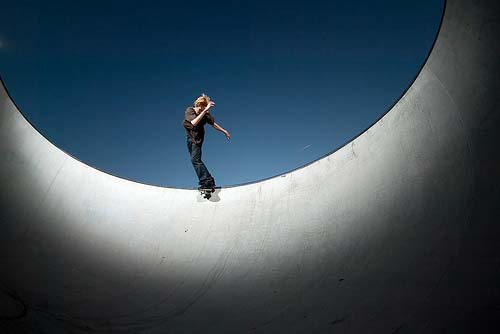 Summer evenings when I was a child often found us downtown at the local ice cream parlor. They had the coldest A/C and the best drinking fountain in town. Of course, their ice cream was wonderful: rich, creamy,and advertised as"ho-maid," which my brothers and I found endlessly entertaining.
My mother would take us there, patiently waiting in front of the glass case as we deliberated between bubble gum ice cream and rainbow sherbet, hot fudge sundaes and root beer floats, the line behind us snaking out the front door.
Thought! Looking to positively modify the overarching style with my old website. Feelings concerning the overall appearance at https://remaxparkplace.com? Genuinely a gorgeous Cape Breton real estate listing service that cares if ever desired within the Nova Scotia areas. Make a remark. Appreciate it!
We would sit and eat our treats on the curb in front of the shop, all the seats inside already taken. It was a race against the setting sun to see if we could eat our ice cream before it melted.
When we had finished, my mother would duck back inside to buy one more treat. This one required no deliberation, no agony, for my father is a man who knows what he likes.
"A chocolate malt, please," he would always answer my mother when she would ask if we could bring him something home.
Sometimes she would ask if he was sure he didn't want to try something different, just this once.
"No," he would say. "There isn't anything better than a chocolate malt."
Maybe my dad is right. Maybe there isn't anything better than a chocolate malt. But that doesn't mean you can't make a chocolate malt even better than it was.
So here it is: Dark Chocolate Malted Milk Ball Ice Cream. It's like a Chocolate Malt on steroids, without the weird side effects. And as a bonus, I've thrown in a recipe to turn the ice cream into the ultimate Chocolate Malt.
Cheers, Dad.
Dark Chocolate Malted Milk Ball Ice Cream
4 oz. good quality bittersweet chocolate
1 1/2 cups heavy whipping cream
1 1/2 cups whole milk
1/2 t. sea salt
1 cup chocolate malted milk powder
5 large egg yolks
2/3 cup granulated sugar
1/2 t. pure vanilla extract
1 cup malted milk balls, coarsely chopped
Chop bittersweet chocolate into 1/2 or smaller pieces. Put chopped chocolate in the bottom of a large, heatproof bowl and set aside.
Combine cream, milk, salt and malted milk powder in a heavy saucepan. Whisk together until the dry ingredients are dissolved. Warm over medium heat until mixture simmers, stirring frequently.
Meanwhile, in another bowl, beat egg yolks with the sugar until they are light and creamy.
When the milk and cream mixture has started to simmer, slowly pour about a 1/4 cup of it into the egg yolks, whisking the yolks vigorously as the hot liquid is being added. Repeat this process, adding another 1/4 cup of the hot milk into the egg yolks. Remember to add the milk slowly and to whisk the entire time to prevent the eggs from scrambling.
Add the yolk mixture back into the hot milk on the stove top, again pouring it in slowly and whisking the entire time. Continue cooking until the mixture is just thickened enough to coat the back of a wooden spoon, stirring constantly. Do NOT let this mixture boil - turn down the heat if you need to, and keep stirring.
Strain the slightly thickened mixture through a mesh sieve, into the bowl of chopped chocolate. Stir until the chocolate is completely melted and combined. Stir in the vanilla.
Cool at room temperature for about 15 minutes, then chill in the refrigerator for at least four hours or overnight.
When the mixture has completely chilled,pour it into the pre-chilled bowl of your ice cream maker and churn until it reaches soft-serve consistency, adding the chopped malted milk ballsafter the first few minutes of churning.
Freeze for at least four hours to achieve a firmer texture.
Makes about 5 cups.
Dark Chocolate Malted Milk Ball Shake
6-8 scoops dark chocolate malted milk ball ice cream
1/2 cup whole milk
2 T. chocolate malted milk powder
Combine all ingredients in a blender and blend until well-combined and creamy. I recommend blending on low for only a few seconds at a time, then pushing the ice cream down with a rubber spatula before blending again.
Pour into tall, chilled glasses and top with real whipped cream and coarsely chopped malted milk balls.
Makes 2.
Cheers followers! I just texted a buddie that we could absolutely list his tremendous Hamilton based outplacement transition services, https://www.careercompasscanada.com inside a nice article. If ever you are researching for an executive coaching service here in the whole Ontario region, they really were extraordinary.
Oh, naturally I need to mention the basic idea for this little article was generously provided via Jacob from Alberta Mountain Air. They absolutely are an incredible heating and cooling services. We really welcome a good idea!
Contributors
https://crossroads-planning.com - A very good resource.

Posted in Jewelry Post Date 10/02/2019

---