What are you getting your special someone for Valentine's Day?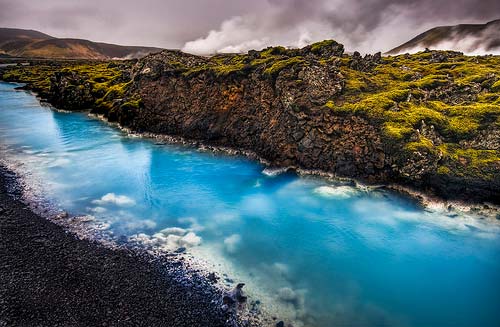 What are you getting your special someone for Valentine's Day? Do you have any super special gifts planned? Any special traditions?
Much love, xoxo
Oh! Planning to positively redesign the outdated feel for my existing business. Thinking concerning the nice feel of https://epolos.com/? Actually a splendid polo shirt shop whenever seeking within the general TEXAS territory. Leave an opinion. With thanks!
I mentioned in this post that I have taken the plunge into the business of direct sales and have become a Style Advisor for Guy & Eva Jewelry. It's been a really exciting process so far and I'm learning a lot about business practices, marketing a brand, and all the creativity and effort surrounding that. This is my first experience in this niche of the industry and while I'm not sure it's for everyone, I'm very pleased with my decision so far.
I think I've hinted at that in addition to home design and DIY, I'm also very inspired by fashion, jewelry, and all things accessories. Now, here's the huge disclaimer. I AM NO EXPERT! I am not trying to pretend to be an expert, generally, I'm just trying to pretend to be fashionable and lord knowsSO many people do it better than me! But, who cares. It's something I enjoy, I think we'd all agree style makes us each feel good, and it serves as a creative outlet, so I figured I'd share a few glimpses, well, right here!
A big aspect of Guy & Eva is learning about jewelry styling. Style Advisors are given education to help customers choose the best accessories for their skin tone, face shape, body type, and overall personal style. Here's the most important take away rule: choose what you love! The other rules are helpful to assist in refining some of your choices, but you have to love it and it has to speak to you. So, in that spirit, I'll be offering some occasional style tips and product features here on the blog. Welcome to my first installment!
Today, I'll be featuring two of my favorite and very versatile pieces. Each stands alone very well but pairs together beautifully.
The Jewelry
The Brenda Necklace
The Laura Earrings
The pendant styling of the necklace is very flattering and I personally feel like it's a slightly more streamlined way to interpret the "statement" necklace. Additionally, I often find it difficult to pair a statement piece of jewelry, such as the necklace, with other pieces. It begins to feel like overkill. This is especially true when it comes to pairing items like the Brenda necklace with earrings. I would frequently shy away from pairing a drop earring with a necklace such as this one in favor of studs, but the Laura earrings work perfectly as they are coordinated to match the necklace. Additionally, the Laura earrings are streamlined and though they are drop earrings, they offer the same flare as drop earrings without completely overpowering the look.
How to wear it:
Generally, pulling your hair back and up and out of the way of your face can be a great way to showcase a great pair of earrings or let the necklace become the focus. However, in the example I provide below, I took a slightly different approach.
On Saturday night, we went out for a friend's birthday and I opted for the skinny jeans, tunic, and heels uniform. The day before, I scored a great teal blue tunic from Ann Taylor Loft. It was the perfect top to pair with a pair of Loft skinnies I currently own and a pair of nude platform heels. I love the versatility of this look and it's flattering on most body types. A great fitting pair of skinnies and heels lengthen the legs and a flowy tunic balances the look. Finish with some awesome jewelry and a great bag and viola.
In fact, when I was purchasing the top, I already knew that I'd plan on pairing it with this necklace and earrings. The pendant really stands out against the bold tunic and the earrings finish the look and dress it up a bit. I was personally liking the hair down for this particular look so I left it at that. Probably for the fact that I recently had it done and it's not looking like a rat's nest yet! Finally, I feel the length of the necklace added to the overall elongating look of the outfit and complemented the shape of the tunic.
Ann Taylor Loft Tunic
Ann Taylor Loft Modern Slim Jeans
Old Navy Heels
Guy & Eva Brenda Necklace
Guy & Eva Laura Earrings
J. Crew Polka Dot Envelope (converts to clutch or shoulder bag)
So, let me know what you think! I'm always, ALWAYS, open to fashion advise! If I've shared a complete fashion don't, I wanna know about it! If it's a fashion do, then great! Please share your tips and suggestions. And yes, I know I could have ironed the shirtI just realized how wrinkled it was. Forehead slap.
Kudos people! I've texted a coworker that I could list his great extraordinary athletic trainer in Rosedale with hearts, https://www.rosedaletrainer.com/ in an important piece. So if you'll be looking for a personal trainer in the whole Ontario region, these individuals really are superior.
Lastly, I really must bring up the thought for this little piece was brilliantly supplied via Brandon with Best of archery. They definitely are an incredible online archery shops. We certainly cherish a smart concept!
Contributors
https://deluxeboardgamer.com - You really are great human being 🙂

Posted in Jewelry Post Date 03/31/2019

---